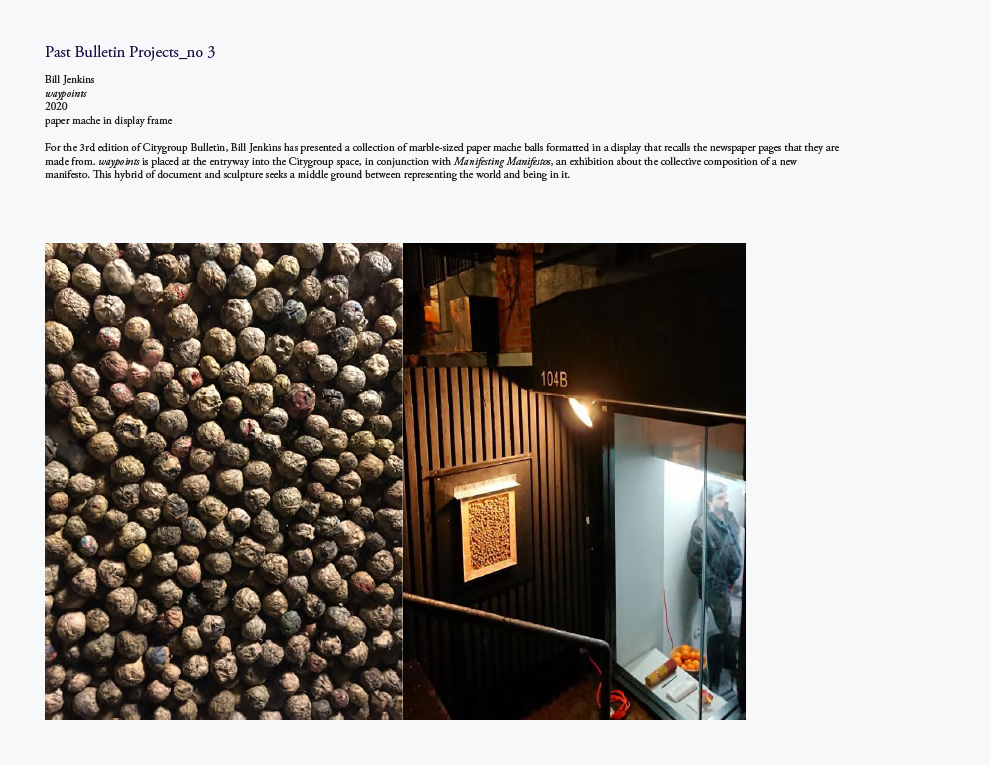 *
Project Space
refers to the common practice of galleries having a smaller area for more experimental and less commercial work.
The Bulletin Project will build upon Citygroup's mission by extending the collective's space beyond its interior and onto the street to engage with the public.
Artists will respond to the Citygroup manifesto and related issues concerning the development of our built urban world by designing a piece of artwork to fit in the existing poster frame.
The posters will change monthly or every other month. When there is an exhibit at Citygroup, the artist will be encouraged to respond to the theme.
Organized by Georgia McGovern